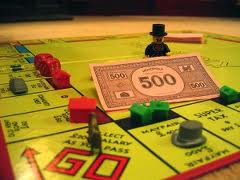 "We thought a few rental properties would be a good way to generate some passive income…"
Turns out managing properties or being a landlord is another whole job.  There's advertising and marketing to be sure that the properties are fully utilized, there's maintenance and repair, there's acquisitions and sales, and then there's…bookkeeping???
Let's face it, as another source of (potential) income, you have to account for all of your income and expenses on your tax return.  In addition, you have to keep up with who's paid the rent, and who still owes.  Then there are bills to pay, mortgages and loans to track, investors to report to, improvements to amortize…the list goes on.
With a full 14% of our business over the years being with property managers and landlords, we know what to ask for and how to properly book these things.  We coordinate our efforts with your accountant to be sure that all is smooth sailing at tax time.